PICS research has improved the standard of living for millions of people in the developing world. We continue this legacy in hopes of improving the quality of life across the world.
Understanding the biology of insects in hermetic environments is crucial to being able to control them. We investigate several different aspects of stored pest biology including internal acoustic signals of insects in hermetic storage, the effect of hypoxic environments on insect reproduction and feeding activity, and the dynamic utilization of oxygen by insects in hypoxic environments.
The environments in which seeds are stored have the potential to affect the quality and quantitative physiological aspects of those seeds. We research the effects of differing moisture content on the viability of stored seeds and how their storage environment affects attributes such as germination rate, seedling vigor and nutrient content.
Our lab uses acoustic detection to monitor insect behavior during hermetic storage and controlled atmosphere treatments. The acoustic work augments research with the biomonitor tool in our lab which also offers real-time monitoring of feeding behavior of insects. Acoustic detection helps monitor insect activity without breaching atmospheric seals during storage.
We actively collaborate with researchers across the globe and other Purdue faculty on projects that directly impact smallholder farmers. Interviews and questionnaires completed by local populations help to gauge the economy of hermetic storage application and usage, while interacting directly with smallholder farmers and their hermetically stored grain allows for techniques created in the lab to be tested in the field.
Storage Technology Utilization
Although the PICS project's original impetus was for the storage of cowpeas, the usage of this technology has expanded to include a variety of grains and stored products. New products are continually tested for their efficacious storage in PICS bags, and the results of these trials allow smallholder farmers to extract more value from their hermetic storage purchase.
Pest Surveys in Developing Countries
Knowledge of what insect pests affect which countries can help to guide research and extension efforts in areas where hermetic technologies are used. We work with researchers to conduct surveys to identify pest insects of stored grain in Africa and Asia so that a more complete picture of the distribution of these pests can be elucidated. In addition, these pest surveys can highlight areas where insects have the potential to expand to, allowing local extension agents to help local farmers prepare for these invasions.
Interdisciplinary

Research
Storage Mold and PICS Bags
Insects are not the only organisms to negatively impact postharvest management strategies. Mold and other fungi can also infiltrate stored products. Aflatoxins, some of the most carcinogenic substances known, are produced by the fungi Aspergillus flavus and A. parasiticus in grains and other foods that are improperly stored. Through collaborations with Purdue faculty and researchers at other institutions, we are actively researching the effects of hermetic environments on aflatoxin production and retention in stored products.
PICS Bags and Developing Markets
PICS bags are in use in more than 25 countries throughout Africa and Asia, and assessing the market impact of this technology is an important aspect of our research. We collaborate with faculty and extension agents both here at Purdue and from academic institutions abroad to evaluate public utilization of PICS technology and how to position PICS bags for higher market shares.
In order to effectively train farmers and others in the proper use of PICS bags, and hermetic storage techniques in general, training sessions are held so that the proper techniques can be shown to those who will either be using the bags or training others to use the bags. It is essential to train effective farmers group leaders, extension agents and others in the proper use of hermetic storage technologies if the techniques are to be adopted.
Often, these training of trainers are combined with other activities, such as Open the Bag ceremonies. These events directly highlight the effectiveness of hermetic storage technologies using the farmers own grains or other stored products. At a time before either the Training of Trainers or Open the Bag ceremonies, a group of farmers were selected to be asked to voluntarily supply portions of their harvest to be stored in PICS bags. Later, during the Open the Bag ceremonies, the farmers are asked to open and inspect their grain for damage. These inspections often occurred six months or more after the initial storage time with the farmers seeing that their grain is undamaged and effectively stored in a hermetic storage device without using chemicals.
PICS participates in local annual events including Purdue Spring fest and the Indiana State Fair. Youth are encouraged to compete in a PICS bag tying contest, with prizes awarded to the individual with the fastest tying skills.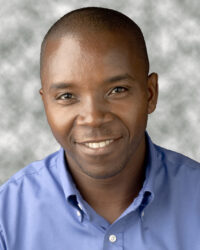 Dieudonné Baributsa is an Associate Professor of Entomology at Purdue University. He has more than 20 years of experience in international development. He currently leads the Purdue Improved Crop Storage (PICS – www.picsnetwork.org) Program aimed at reducing grain postharvest storage losses to improve food security and income of smallholder farmers around the world. Dieudonné focuses on applied research and innovative extension approaches to scale-up postharvest solutions in developing countries. His broad areas of interest include agricultural technology development/dissemination; supply chain and commercialization of agricultural technologies; and ICT innovations for technology scale-up.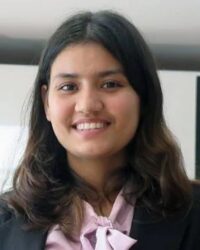 Gunakeshari Lamsal, MS student
I am a master's student at the Department of Entomology at Purdue and joined Dr. Baributsa's lab as a Research Assistant in Fall 2021. I am from a small yet beautiful country, Nepal. Before joining Purdue, I had been working in Nepal with UNDP Nepal and the Government of Nepal in Value Chain Development Project for the last two years. My research interest is on Integrated Pest Management, hermetic storage, post-harvest insect management, and international development. And I am happy to join the PICS group and contribute to technology development for smallholder farmers in the developing world.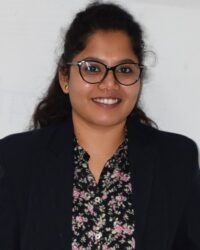 Nileshwari Yewle, Visiting scholar
I am a Visiting doctoral researcher scholar at Dr. Dieudonne Baributsa's, lab. My research aims to learn more about the various features of stored pest biology insects in hermetic storage, as well as the impact of hypoxic conditions on insect reproduction and feeding activities in the spice commodities crop. My current research at Purdue University is focused on the 'Mathematical modeling approach to select an appropriate hermetic storage system for high-value crops'. Farmers are challenged with post-harvest management strategies as well as the causes of post-harvest losses ranging from 7 to 22 percent. I am actively involved in the "Hermetic Postharvest Handling and Storage in India" project from the ICAR-Central Institute of Post-Harvest Engineering & Technology (CIPHET) Ludhiana, India, which aims to train farmers, extension agents and researchers from Maharashtra, Punjab, Kolkata and Karnataka ,India on sustainable strategies and technologies to address postharvest/storage issues. My work also emphasis on increasing the capacity of local Krishi Vigyan Kendra and farmers on conducting training for proper postharvest management of pests on local grain crops and spices crops. My work is laying the basis for future postharvest interventions in India.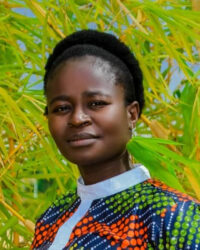 I am a Fulbright African Research Scholar and I am hosted by Dr D. Baributsa. I have over 10 years' experience in non-chemical pest control. I have been part of PICS team since 2013. I was involved in introducing PICS bags and training of trainers in Malawi. My current research at Purdue University is on assessing the impact of insect population and temperature on oxygen consumption in hermetic storage systems. My research goals for the next 5-10 years are to build a research team focused understanding and responding to the need of farmers, traders and other value chain actors related to postharvest management of food by building local capacity; and developing, testing and adapting effective and economically viable technologies.
| | | |
| --- | --- | --- |
| Name | Year | Where are they now? |
| Jorge Díaz-Valderrama | 2020 | UNTRM University-Peru, Professor |
| Bradley Smith | 2020 | BASF Corporation, Scientist - Entomologist |
| Anastasia Njoroge | 2020 | University of Florida, Postdoc |
| Kabita Kharel, PhD Student | 2018 | Murray State University, Adjunct Professor |
| Hannah Quellhorst, MSc Student | 2018 | Kansas State University, PhD Student |
| Sarah Dietrich, Lab Technician | 2017 | Michigan State University, MSc Student |
| Scott B Williams, Post-Doctoral Researcher | 2016 | Spensa Technologies Inc, Research Scientist-Entomologist |
| Yan Yan, Visiting Scholar | 2015 | Vanderbilt University, PhD Student |